Plan the worst thing ever
Imagine the worst result ever for something you want to go well: sales forecast, product launch, team interaction or big presentation. Put some effort into describing how badly it can go in writing, the results of inaction, failure, rejection or any of the horrible scenarios that keep us up at night.
You can do this alone or actually with a partner (called a "brown contract") – an office team member, a trusted vendor, or even romantic partner.
What good does it do?
Because putting negative outcomes on paper (okay, a screen) gives us a very clear view of what we don't want, it makes it much easier to see what we need to do to come closer to success.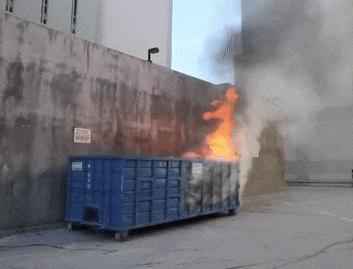 The negative is not a substitute for having goals, rather it's in conjunction with setting goals – it's a push and pull on our psyches and behavior.  Making the worst possible outcome more clear makes it easier to stay aligned with our goals.
Tested with University students, writing clearly about the negative as part of goal setting reduced drop out rates, closed ethnic and gender gaps, and increased average GPA's.
So go ahead, make the worst part of your plan.
Share this post with someone who might be interested using the buttons below, or head back to Practical Resources.
Receive ideas like this every week: new articles on leadership and running a business you started.